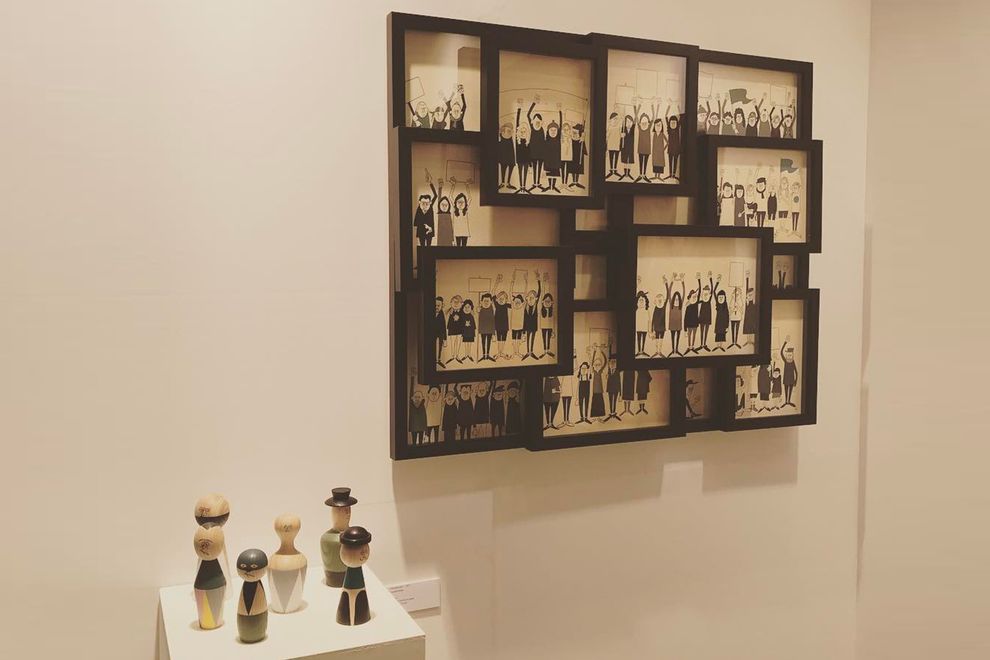 GALLERY TARGETは3月17日(金)から3月19日(日)まで東京国際フォーラムで開催されるアートフェア東京2017に参加致します。
出展作家:ピーター・サザーランド、ロッカクアヤコ、花井祐介
今回フェア会場におきましてロッカクアヤコによるシルクスクリーンセットの先行予約をお受けいたします。
お時間ありましたら是非、会場にお立ち寄り下さい。
アートフェア東京2017
会場:国際フォーラム
期間:
 3月17日(金) 13:00-20:00
 3月18日(土) 11:00-20:00
 3月19日(日) 10:30-17:00
ブース#:S46
*アートフェア東京出展のため、3月15日(水)- 20日(月)まで休廊となります。
-
GALLERY TARGET is participating ART FAIR TOKYO 2017 held at International Forum from March 17th (fri.) – 19th (19th).
We will be showing works by Peter Sutherland, Ayako Rokkaku and Yusuke Hanai.
At the site, we will be start taking pre-orders for upcoming screen prints created by Ayako Rokkaku.
We look forward seeing you all at the fair.
ART FAIR TOKYO 2017
Venue: International Forum
Hours:
 March 17th(fri) 1 – 8 pm
 March 18th(sat) 11am – 8 pm
 March 189h(sun)) 10:30 am – 5 pm
Booth #: S46
* GALLERY TARGET will be closed from March 15th (wed) – 20th (mon)