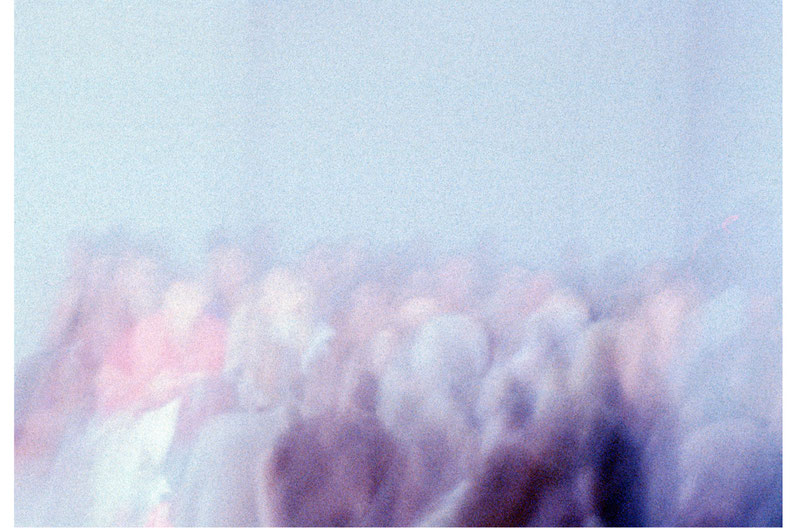 'No Corner True' by Marcelo Gomes
Feb. 16th (tue) - March 1st (tue)
GALLERY TARGET
ニューヨーク在住のフォトグラファー、マルセロ・ゴメスにとって自身初となる個展「No Corner True」を1月19日よりGALLERY TARGETにて開催致します。
本展覧会ではゴメスが今まで捉えた様々な作品(カラー、モノクロ、ミックス・メディア、ポートレート、アブストラクト)を通して彼の世界観を表現していきます。
初の個展開催にあたり、ゴメスはどの様に構成すれば自分の作品を自分らしく見せることができるかを初めて考えたと言います。
ゴメスはこれまでヒューリスティックな手法でリサーチやプロセスを行ってきました。
結果作品は写真を撮り作品とする作業のスターティング・ポイントからプロセスを経て生まれた美しさをデモンストレーションしています。
ゴメスはイメージを捉える事とプロセスのバランスをうまく使い、タイムレスな優美を表現する事をゴールとしている。
今回の展示では自然と纏まった集合体をテーマとし、多数の小さめの作品で構成されています。
この展覧会に合わせ部数限定の写真集も販売を予定しております。
いままで出版した写真集が殆どデットストックとなっているゴメスの写真集を手に入れる絶好のチャンスでもあります。
この機会にぜひご攪乱下さいますようお願い申し上げます。
'No Corner True' by Marcelo Gomes
2月16日 (火) - 3月1日 (火)
12:00 ~ 19:00(日・祝日休廊)
*オープニング・レセプションは2月16日 (火) 19:00 ~ 21:00 (作家在廊)
GALLERY TARGET 
東京都渋谷区神宮前2-32-10
T/F: 03-3402-4575
www.gallery-target.com
'No Corner True' by Marcelo Gomes
Feb. 16th (tue) - March 1st (tue)
GALLERY TARGET
GALLERY TARGET is pleased to announce a first solo exhibition ever by a NY photographer, Marcelo Gomes.
" This is my first solo show anywhere.  And it's the first time I'll have the opportunity to think and execute a plan of how to show my work with the utmost confidence and certainty. 
I've planned this show so that it features various aspects of my work (colour photography, black and white, mixed media, portraits, abstractions, play on framing and displays) in what will be a seamless spatial statement.
The show is comprised mostly of small images (with the exception of 2 large prints) and the nature of the collection of images presented is the show's theme.  Heuristic techniques have been a theme of my research and process for a while now and the show will demonstrate a variety of starting points/processes that are sublimated by the beauty from its results.  My goal, in utilizing a combination of image capturing/generating processes, is always to arrive a final images which finally seem 'out of time'/timeless in its grace." by Marcelo Gomes
'No Corner True' by Marcelo Gomes
Feb. 16th (tue) - March 1st (tue)
Opening reception from 17:00 - 9:00 pm on Feb. 16th (tue)
GALLERY TARGET
2-32-10 Jingumae, Shibuya-ku, Tokyo 150-0001
+81(0)3. 3402.4575
Open from 12:00 - 7:00 pm 
Closed on Sunday and holiday
www.gallery-target.com